Episode 3: Gary Halbert at the System Seminar – 2003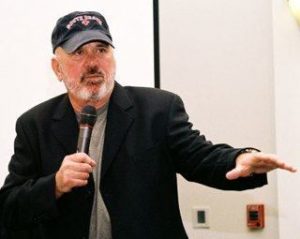 What do Gary Halbert, Dan Kennedy and John Carlton all have in common?
They all spoke at a System Seminar.
In fact, the System Seminar is the only Internet marketing event that invited all three of these of these legends to speak at one of its event.
Why?
Because back in the 1990s and early 2000s, most Internet marketing gurus thought they knew more than these "Old School" superstars.
(Many probably still do!)
But of course, they're wrong.
Internet marketing is just direct marketing with a different name using a different technology.
Mastering direct marketing sets you up to be an Internet marketing super star as so many System Grads have demonstrated over the years.
In contrast, mastering the latest Internet marketing fad, sets you up to be the next "flash in the pan." (That's old school talk for a one-hit wonder.)
Gary spoke at one of the original System Seminars and the only one that we did in San Francisco.
He gave a fascinating, multi-faceted, stream of consciousness talk which is presented here in a highlights version.